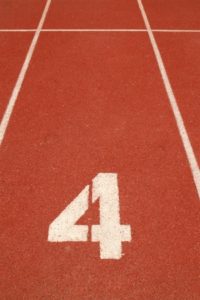 High-performers, achievers and leaders of all types invariably experience the frustration of getting knocked off their mission from time to time. It happens, but it shouldn't be a permanent thing; and if it happens too often, it can have lasting impact on your results.
How can we prevent getting derailed from our mission? And how can we avoid costly setbacks to stay on track to our goals?
Join me on this week's episode of The High-Altitude Mentorship Show™ podcast for a discussion on how to filter out the chaos and distractions that lead to stagnation and frustration.
In this episode, we explore:
– What happens when we are faced with confusion and opposition to our objectives
– How to anticipate mistakes and sidestep them before they occur
– What the "center of gravity of decision-making" is (and how to use it)
– Why it is so important to clarify your vision and share it with others
– What the "how behind the why" is and how to define it
– How to use you "why" to accomplish your mission
– and more
Fly High. Fly Fast. Fly Far.
~JT
Comments
comments